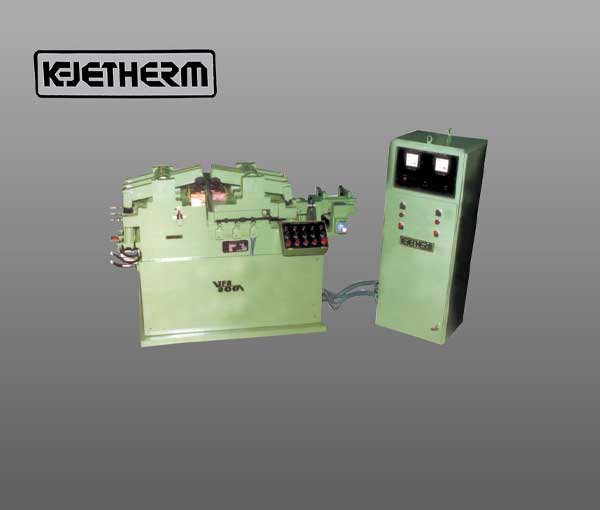 We are one of Chennai's top manufacturers, producers, and exporters of flash butt welding machines. Our flash butt welding equipment in Chennai is designed to join metal parts precisely and quickly. We guarantee smooth welding connections for a variety of applications using cutting-edge technology and excellent craftsmanship.
At Keje Thermoweld, we take satisfaction in providing a wide selection of Flash Butt Welding Machines that serve a variety of industries, from the construction to the automobile. We stand out because of our dedication to excellence, dependability, and customer satisfaction.
With Keje Thermoweld's Flash Butt Welding Machines, experience the welding of the future. Discover how our solutions can improve your welding tasks by exploring our product line.
What does Flash Butt Welding Machine mean?
A Flash Butt Welding Machine is a type of welding equipment used for joining two pieces of metal through a process that involves the generation of heat by an electrical arc. Here are the features of our Flash Butt Welding Machine:
Precision Control: These machines offer precise control over welding parameters such as current, voltage, and pressure, ensuring consistent and high-quality welds.
Resistance Heating: Flash butt welding relies on resistance heating, where an electrical arc is created between the two metal ends to be joined, generating intense heat for welding.
Automatic Operation: Many modern Flash Butt Welding Machines are equipped with automation features, allowing for efficient and repeatable welding processes.
Strong Weld Joints: Our flash butt welding produces strong and durable welds, making it suitable for applications where the integrity of the joint is critical.
Industrial Uses
Automotive: Used for welding components like axles, drive shafts, and suspension parts.
Railways: Used in the fabrication and repair of railway tracks and components.
Aerospace: Utilized for joining structural components in aircraft manufacturing.
Construction: Applied in the construction of bridges, pipelines, and other infrastructure projects where strong welds are essential.
Manufacturing: Our machines are used in the production of machinery, tools, and other metal products that require precise and durable welds.
FAQs
1. What is flash butt welding?
Flash butt welding is a metal joining process that uses resistance heating via an electrical arc to weld two pieces of metal together.
2. How strong are flash butt welds?
Flash butt welds produce strong and reliable joints, often meeting or exceeding the strength of the base metal.
3. Can flash butt welding be automated?
Yes, our modern flash butt welding machines offer automation features for efficient and consistent welding operations.
4. What industries commonly use flash butt welding?
Flash butt welding is used in automotive, aerospace, railway, and construction industries for various metal joining applications.