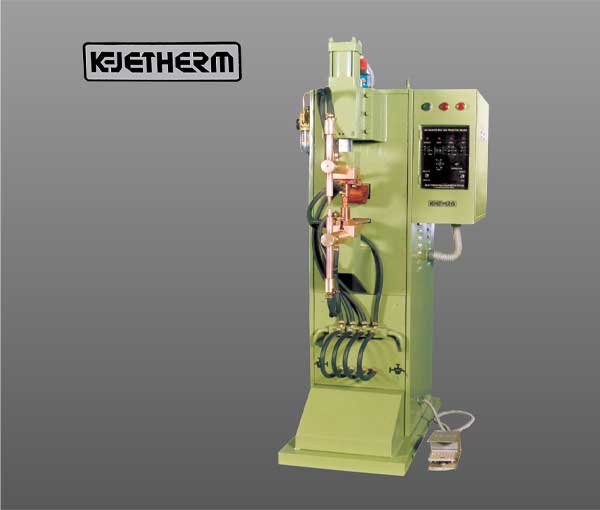 We are spot cum projection welding machine manufacturers, suppliers, dealers in delhi. With a legacy of innovation and precision, we specialize in delivering top-tier welding solutions to meet your industrial needs. Our spot cum projection welding machines are engineered for excellence, ensuring seamless joining of materials with accuracy and efficiency.
A Spot Cum Projection Welding Machine is a specialized welding machine that combines the capabilities of both spot welding and projection welding in a single unit.
Whether you require spot welding, projection welding, or a combination of both, our machines offer unmatched versatility and reliability. We take pride in our commitment to quality and customer satisfaction. Discover the future of welding technology with Keje Thermoweld's spot cum projection welding machines. Contact us today to explore our product range and find the perfect solution for your welding applications.
Latest Features
Dual Welding Functions: It can perform both spot welding and projection welding, allowing for a wide range of applications. Spot welding is ideal for joining two sheets of metal, while projection welding is used for welding studs, nuts, or other protrusions to metal workpieces.
Precision Welding: This machine offers precise control over the welding process, ensuring uniform and reliable welds. It is suitable for applications where weld quality and accuracy are crucial.
Versatile Electrode Design: Our machine is equipped with electrodes designed for spot and projection welding, making it adaptable to various project requirements. Different electrode shapes and sizes can be used to achieve specific welding configurations.
Efficient Production: With its ability to switch between spot and projection welding, this machine enhances production efficiency by reducing the need for multiple welding setups. It minimizes downtime and increases throughput.
Enhanced Strength: The combination of spot and projection welding capabilities provides versatility in meeting different welding strength requirements.
Spot Cum Projection Welding Machines are valuable assets in industries such as automotive, aerospace, and manufacturing, where a combination of spot and projection welding techniques is required to meet diverse welding needs.