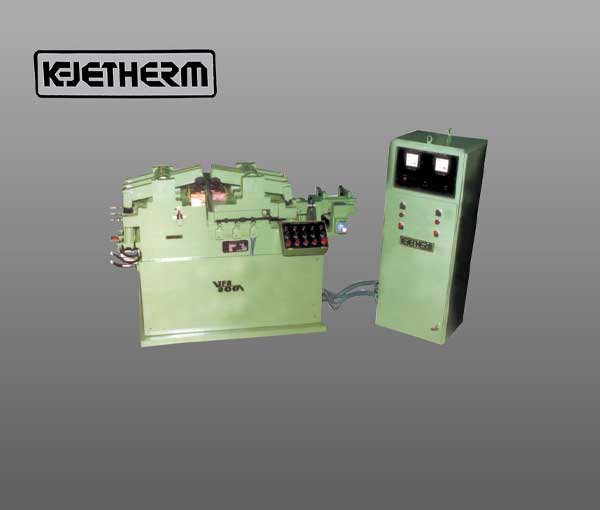 Keje Thermoweld Equipment is one of the leading manufacturers, suppliers, exporters in Delhi. Our Flash Butt Welding Machines in Delhi are engineered to deliver precision and efficiency in joining metal components. With cutting-edge technology and superior craftsmanship, we ensure seamless welding connections for various applications.
A flash butt welding machine is a machine that uses resistance heating to join two metal pieces by melting the metal at the point of contact and then forcing the molten metal to fuse together. It is a versatile machine that can be used to join a variety of metals, including steel, aluminum, and copper.
At Keje Thermoweld, we take pride in offering a comprehensive range of Flash Butt Welding Machines that cater to diverse industries, from automotive to construction. Our commitment to quality, reliability, and customer satisfaction sets us apart.
What does Flash Butt Welding Machine mean?
Flash butt welding is a resistance welding process that uses heat and pressure to join two metal pieces together. The heat is generated by an electric current passing through the metal, and the pressure is applied by the machine's electrodes.
The flash butt welding process is typically used to join thick metals, such as steel plates and pipes. It is a fast and efficient way to weld these metals, and it can produce strong welds.
How does flash butt welding work?
The flash butt welding process works by passing an electric current through the metal to be welded. The current creates a heat that melts the metal at the point of contact. The pressure of the machine's electrodes then forces the molten metal to fuse together.
The amount of current and pressure used in the flash butt welding process depends on the thickness of the metal being welded, the desired weld strength, and the speed of the welding process.
Industrial Uses
Automotive: Used for welding components like axles, drive shafts, and suspension parts.
Railways: Used in the fabrication and repair of railway tracks and components.
Aerospace: Utilized for joining structural components in aircraft manufacturing.
Construction: Applied in the construction of bridges, pipelines, and other infrastructure projects where strong welds are essential.
Manufacturing: Our machines are used in the production of machinery, tools, and other metal products that require precise and durable welds.