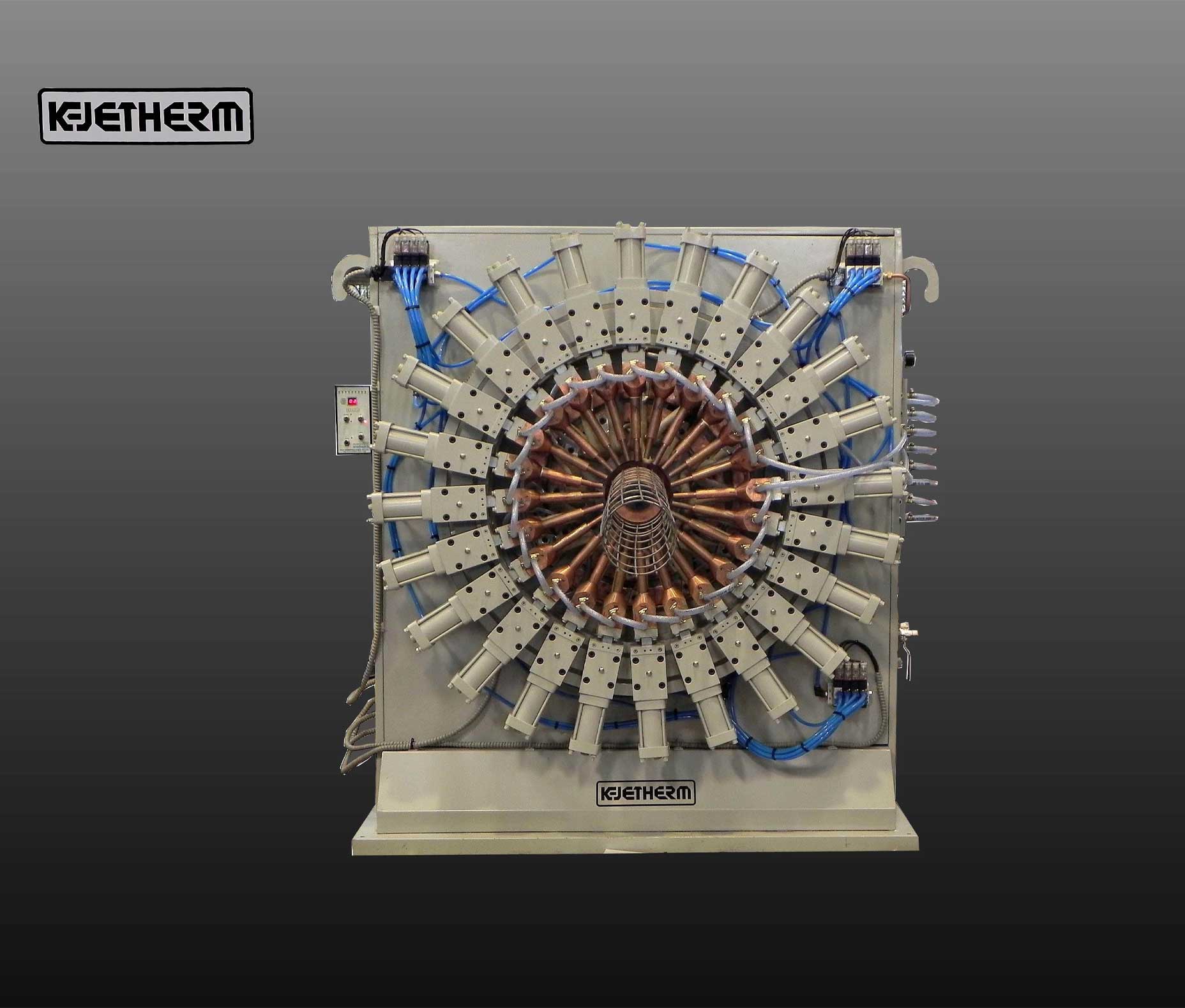 Keje Thermoweld Equipments Pvt. Ltd. is the leading Muti Spot Welding Machine manufacturers, suppliers & exporters in Ahmedabad. Our Multi Spot Welding Machine is a type of welding equipment that can simultaneously perform multiple spot welds in a single operation.
We offer a cost-effective solution for high-volume production, reducing the need for manual labor and increasing productivity. Our multi spot welding machine is commonly used in the automotive, construction, and manufacturing industries for joining metal components with high reliability.
Multi Spot Welding Machine manufacturers for
Filter Cages
Cupboard
Sheet Metal Racks
Racks, Storage Panel
Automotive, Automobile Components
Body Welding
Truck Body
3 Wheeler Body
Fuel Tank
Bus Body, Car Body
Chasis
Automotive Filters
Cable Trays, Mesh Welding
Catalic Convertors
Wire mesh, Filter Bags
Product Specifications
| | |
| --- | --- |
| Product Name | Multi Spot Welding Machine |
| Brand | Keje Thermoweld |
| Material Type | Mild Steel |
| Automation Grade | Manual |
| Voltage (in V) | 415 V |
| Usage | Industrial |
Advantages of our Welding Machine
High Precision: Our machines can perform precise spot welds with consistent quality and accuracy.
Quick and Effective: Multi Spot Welding Machines are made to be really productive and have the capacity to create numerous welds in a brief amount of time.
User-Friendly and Simple to run: Both skilled and unskilled employees may run these devices.
Versatile: It has a wide range of uses, such as combining metal parts and joining metal sheets, as well as mending metal parts.
Safe and Reliable: To prevent accidents and guarantee top performance, Multi Spot Welding Machines are built with safety features including automatic shut-off and overload protection.