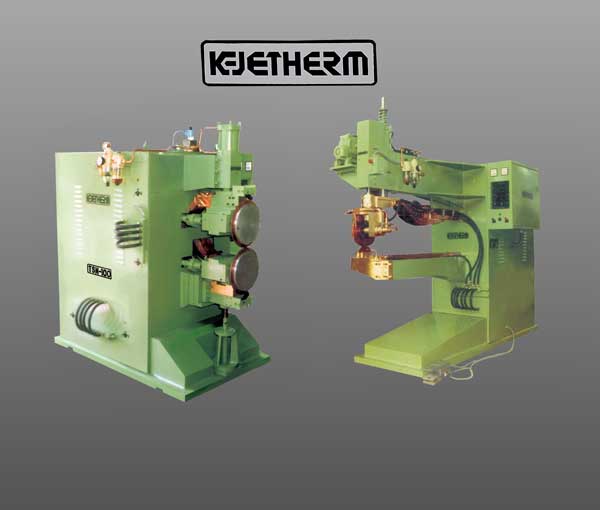 Keje Thermoweld Equipments Pvt. Ltd. is the leading Seam Welding Machine manufacturers, suppliers & exporters in Ahmedabad. Our Seam Welding Machine manufacturer provides a welding machine that produces a continuous weld along a seam or joint.
The machine consists of two rotating electrodes that apply pressure and heat to the metal to create a bond. Our machine is commonly used in the automotive and aerospace industries for welding sheet metal parts.
Properties
Seam Welding Machine is automated and produces high-quality welds quickly and efficiently.
The machine applies consistent pressure and heat to the metal, ensuring a uniform weld.
It can be programmed with various welding parameters depending on the type of metal and thickness being welded.
Our machine can be operated by a single operator, reducing labor costs, and improving productivity.
Seam Welding Machine Manufacturers for
Fuel Tank, Air Tank
Silencer
Drum
Catalic Convertors
Circumferential
Longitudinal
Universal, Side Seam
Shock Absorber
Radiator
Defense Boxes
Benefits of Seam Welding Machine
| | |
| --- | --- |
| Product Name | Seam Welding Machine |
| Brand | Keje Thermoweld |
| Automation Grade | Semi Automatic |
| Phase Type | 2 Phase, 50 Hz Frequency |
| Supply Voltage (in V) | 415 V |
| Usage | Industrial |