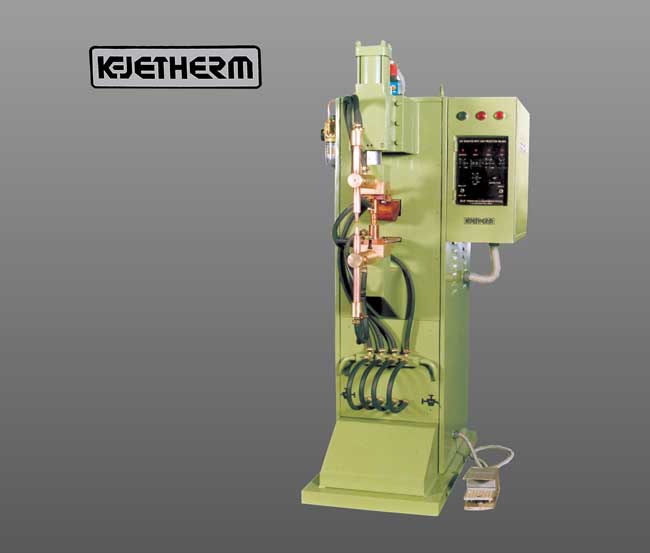 The top spot welding machine manufacturers, suppliers, and exporters in Ahmedabad. Utilizing a localized electric current to run through the metal components and cause them to melt and fuse together, our spot welding equipment is used to join two or more metal pieces together at particular locations, or "spots.
Benefits and Applications
Spot welding machines have been employed in a wide range of industries, including building construction, the production of automobiles, aerospace engineering, and others. We are the ideal option for anyone searching for a quick and simple welding method.
High speed and accuracy welding, as well as low heat generation, are advantages of this machine. Additionally, it is economical. Construction sites, manufacturing facilities, and warehouses are just a few locations where this machine can be employed because it is portable.
Spot welders can be used to swiftly assemble projects with limited time or space in a variety of sectors. They can also be used to fix damaged components on particular machines.
Exclusive Features
Adjustable welding current: The welding current can be adjusted to suit the material being welded and the desired strength of the weld.
Fast welding speed: Our Spot welding machines are capable of welding metal pieces together very quickly, making them ideal for high-volume production environments.
Accuracy: The spot welding process is highly accurate, as it creates precise welds at specific points on the metal pieces being joined.
Automatic shut-off: Our modern spot welding machines come equipped with automatic shut-off features that prevent the machine from overheating or causing any damage to the metal pieces being welded.
Portability: These machines are designed to be portable, making them easy to move from one location to another as needed.
Low maintenance: It requires minimal maintenance, as these are designed to be durable and long-lasting.
Product Specifications
| | |
| --- | --- |
| Product Name | Spot Welding Machine |
| Brand | Keje Thermoweld |
| Rated Capacity (KVA) | 3.5 KVA |
| Material Type | Mild Steel |
| Frequency (in Hz) | 50 Hz |
| Usage | Industrial |
Spot Welding Machine Manufacturers/ Suppliers/ Exporters For
Sheets
Filters
Automotive Fixture
Cable Trays
Automotive
Copper Sheets
Electronic Components
Fuel Tank
Kitchen Accessories
Wire Products
Cage
Wire Mesh
Aluminum