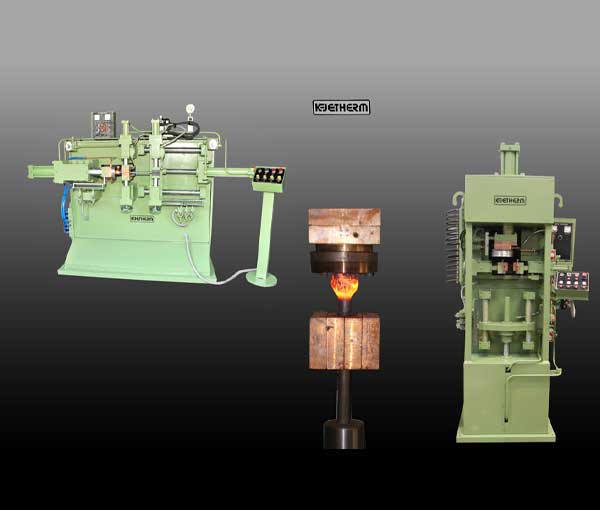 Keje Thermoweld Equipments Pvt. Ltd. is the leading Metal Gathering Machine manufacturers, suppliers & exporters in Pune, Maharashtra, India. A metal gathering machine is a heavy industrial machine used for gathering, collecting, and assembling metal objects.
Our metal gathering machine in Pune is designed to process metal scrap or waste materials and form them into usable metal structures. These are made up of durable materials to withstand harsh working conditions.
Our gathering machine has powerful hydraulic systems that allows for better control and precision. It can operate on various types of metals such as aluminum, copper, steel, and more.
Benefits
Our metal gathering machine can reduce waste and promote sustainability by recycling used metal products.
It increases productivity by streamlining the process of metal scrap collection and assembly.
Our machine improves the worker safety by reducing the need for manual handling of heavy and sharp metal parts.
It helps to decrease the cost of production by making use of metals that would otherwise go to waste.
Industries we serve
Mining
Agriculture
Construction
Demolition
Recycling
Exploration
Product Specifications
| | |
| --- | --- |
| Product Name | Metal Gathering Machine |
| Brand | Keje Thermoweld |
| Automation Grade | Semi Automatic |
| Surface Finish | Polished |
| Power Voltage (in V) | 380 - 415 V |
| Usage | Industrial |
We are Metal Gathering Machine Manufacturers, Suppliers & Exporters for
Forging
Eye Bolts
Engine Valves, Shafts
Propellor Shaft
Ejector Pins
Tow Hook
Gear Lever
Stabiliser, Anti Roller Bars
Fasteners
Carriage Bolts, Bolts, Square Bolts
Pipe
Insulator Pins
Arcing Horn, Shackle
Transmission Line Hardware
Transmission Line Products
Rods, Auto Components