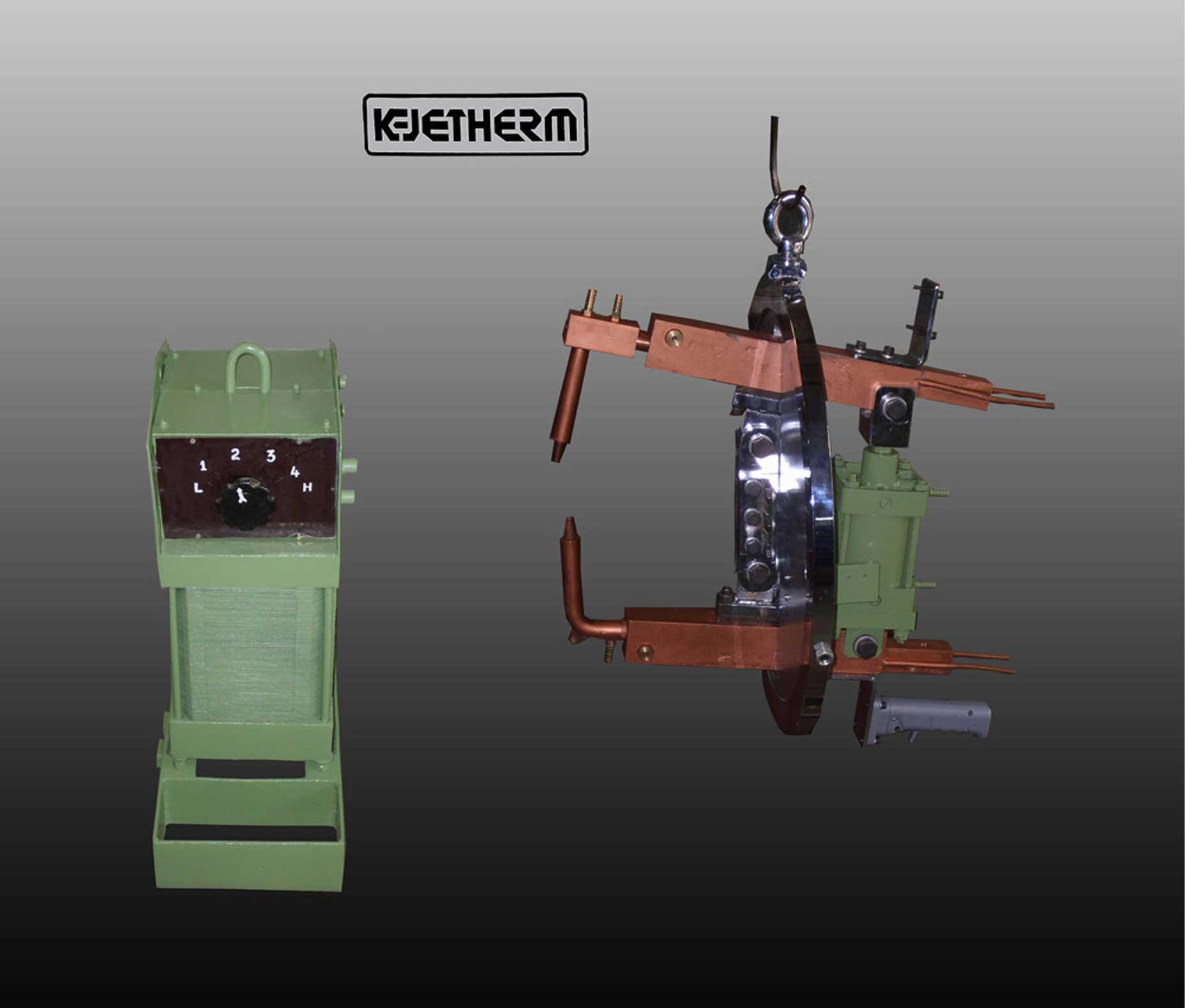 The top manufacturer, supplier, and exporter of projection welding machine / equipment in Chennai. We have been able to retain a significant industrial presence in both domestic and foreign markets because to our competence in product development and innovation operations.
Resistance welding, or "projection welding," is a technique for joining two metal sheets together. In this method, the workpieces are given protrusion on their surfaces, which are then joined by applying pressure and an electric current.
We are able to offer a broad selection of welding equipment that precisely fits the requirements of our customers because to the strong understanding of complex technologies and market demands that our Chennai-based manufacturers of projection welding machines possess. In addition to the standard machines, we have developed custom-made projection machine to meet the specific needs of different applications of our clients.
Features
Our projection welding machine uses flat-surfaced electrodes to apply pressure, ensuring tight contact between the surfaces of the workpieces.
It is capable of welding metals of any thickness.
This machine is useful in securing small circular components to larger pieces of metal.
It can weld connectors such as screws, nuts, and bolts to flat sheets.
Common Uses
Projection welding is used for welding studs, nuts to plates, etc.
It is used in automobile industries, shipbuilding works, and sheet metal works.
It is used for welding the parts of refrigerators, grills, condensers, etc.
Manufacturers use projection welding to secure fasteners in consumer goods such as fans and fan covers, furniture, and household appliances.
Exclusive Properties
Adjustable and compact model
It includes instructions that are microcontrollers
Built-in voltage for surge protection
You are familiar with the total number of weld counters
Using high-grade raw materials to manufacture these machines
Very little energy is used for the operation of these projector welding machines
Specifications
| | |
| --- | --- |
| Product Name | Projection Welding Machine |
| Usage | Industrial |
| Automation Grade | Semi-Automatic |
| Brand | Keje Thermoweld |
| Suitable For Welding Rod | 3-4mm |
| Material | Copper |
| Country of Origin | Made in India |