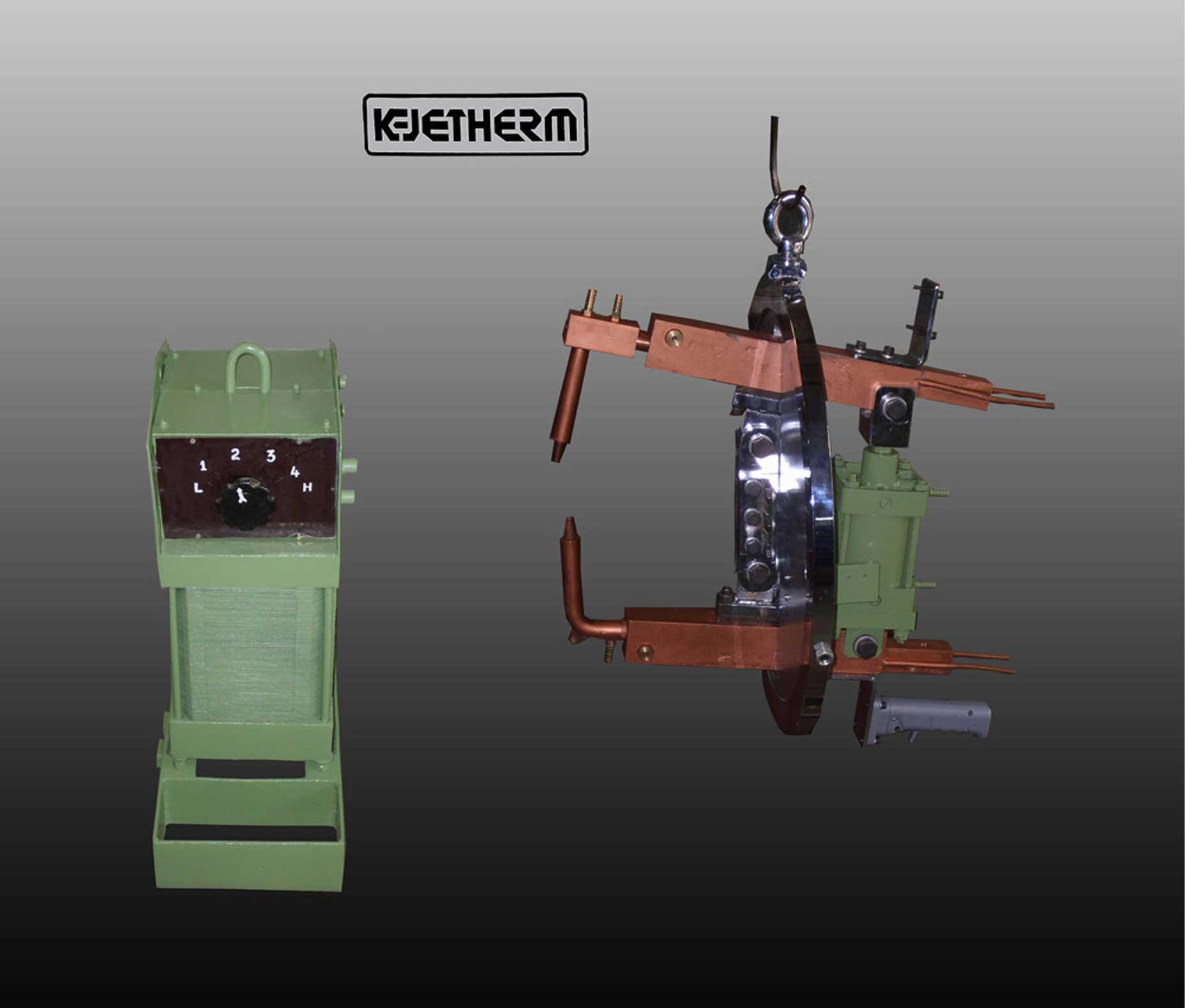 Keje Thermoweld Equipments Pvt. Ltd. is the leading Projection Welding Machine manufacturers, suppliers & exporters in Bengaluru. Our Projection welding machine is used to join two or more metal parts together by passing electric current through them.
Our machine parts are held together under pressure using a specially designed electrode that contains a raised projection. This projection concentrates the electric current, heating the metal at the point of contact until it melts and fuses together.
Our welding machine can be used on a variety of materials including steel, brass, copper, and aluminum. It can perform multiple welds simultaneously, helping to reduce production time and increase efficiency.
Properties
High-performance: These machines are highly efficient and provide precision welds with consistent quality.
Easy to use: Our Projection welding machines are user-friendly and require minimal training to operate.
Durability: These machines are built to last and can handle the heavy-duty demands of industrial use.
Low maintenance: Our welding machines require minimal maintenance, making them a cost-effective solution for industrial welding applications.
Safety: These machines are designed with safety in mind, featuring built-in safety measures to protect operators from electric shocks and other hazards.
Projection Welding Machine Manufacturers / Suppliers / Exporters For
Projection Nuts
Bush Welding
Nipple
Stud Welding
Sheets
Automobile, Automotive
Electronic Components
Roda, Wrench
Fuel Tank
Wire Products
Cage, Mesh
Gas Springs, Aluminum
Product Specifications
| | |
| --- | --- |
| Product Name | Projection Welding Machine |
| Brand | Keje Thermoweld |
| Rated Duty Cycle | 5 % |
| Motor Type | 3 Phase, 50 Hz Frequency |
| Power Supply (in V) | 415 V |
| Usage | Industrial |